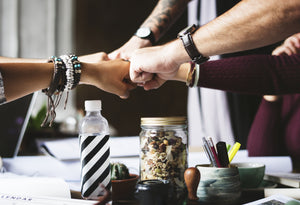 Here's Why
As a caregiver and professional businesswoman, I suffered years from stress-induced migraines, high blood pressure, chronic fatigue, and weight gain. I was a walking billboard for prescription medications.
I knew for sure that I needed to feel welcomed and at home in my own body.
And to get there, I needed an intentional and personal life-long action plan that centered my mind, body, and spirit. I was determined to get on a path to becoming healthier, happier, and more energetic.
I also knew I was not the only soul who felt this way. 
If you desire a flexible, self-paced approach to a healthier, more balanced life, let me be the first to WELCOME you HOME!  My coaching program includes sessions for women and men and group workshops in Stress Management; Nutrition Management, and Weight Loss Coaching.
SCHEDULE YOUR FREE CONSULT(30-45 Minute Consultation)
Let's chat. Hop on a quick call and get to know each other. This is a judgment-free zone. We'll discuss your goals, the type of support you're looking for, and I'll answer all the questions you have. Together, we'll decide which program is right for you.
COACHING PROGRAM BY NIKITA
Check out my 30-90 and 6-month coaching program to get a better idea of the process we'll go through and if it is right for you.
Go ahead, don't be shy!  
Contact me at 2tastefullydone@gmail.com for your health and wellness coaching.